GAP Insurance is a member of GAP Vassilopoulos Group and has become one of the most prominent providers of insurance in the island. You will find that they offer a wide variety of different insurance options for their customers. Being able to turn to one source to get many different types of insurance is seen as a very convenient solution by many. Their company goal is to provide exceptional insurance coverage as possible.
House Insurance
GAP Insurance offers house insurance that will cover many different things. Having house insurance coverage will help people to recuperate their costs after their property has suffered damage. This will also insure the valuables inside of your home, giving you further peace of mind. Having access to house insurance helps people to be prepared in case something unfortunate happens within your home.
Car Insurance
Customers can also use their services to get their motor vehicles insured. Car insurance is going to allow customers to have an ample amount of coverage in the event of a car accident. Both accident protection and passenger liability are included in this coverage. Roadside assistance is available for those who are in need, giving customers peace of mind when they break down on the side of the road.
Fire Insurance
Fire insurance allows people to protect their property in the case of fire. This insurance will assist you in recovering after you have had a fire break out in your home. Being able to receive assistance during this time is important and this type of insurance has been increasing in popularity as people seek to be as prepared as possible.
Travel Insurance
Those who are planning to travel abroad can purchase travel insurance by GAP Insurance. This will cover many different expenses and circumstances that you may encounter while travelling. You can be reimbursed for loss of luggage, lost money, and even medical accident expenses.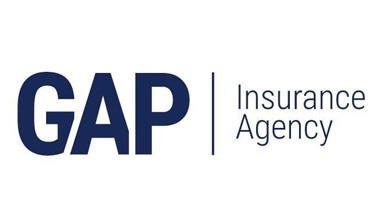 Address & Contacts
Street Address
Strovolos Avenue 20 , Strovolos , Nicosia 2011 , Cyprus
P.O. Box: 23897
P.O. Box Postal Code: 1687
Contact
Working Hours
now
Normal Opening Hours
Mon:

09:00-13:00

15:00-19:00

Tue:

09:00-13:00

15:00-19:00

Wed:

09:00-13:00

Thu:

09:00-13:00

15:00-19:00

Fri:

09:00-13:00

15:00-19:00

Sat:

Closed

Sun:

Closed
Address & Contacts
Street Address
Franklin Roosevelt 109H , Limassol , Cyprus
Contact
Working Hours
now
Normal Opening Hours
Mon:

09:00-13:00

15:00-18:00

Tue:

09:00-13:00

15:00-18:00

Wed:

09:00-13:00

Thu:

09:00-13:00

15:00-18:00

Fri:

09:00-13:00

15:00-18:00

Sat:

Closed

Sun:

Closed
Address & Contacts
Street Address
Andrea Zakou 8 , Larnaca , Cyprus
Contact
Working Hours
now
Normal Opening Hours
Mon:

09:00-13:00

15:00-18:00

Tue:

09:00-13:00

15:00-18:00

Wed:

09:00-13:00

Thu:

09:00-13:00

15:00-18:00

Fri:

09:00-13:00

15:00-18:00

Sat:

Closed

Sun:

Closed